Cart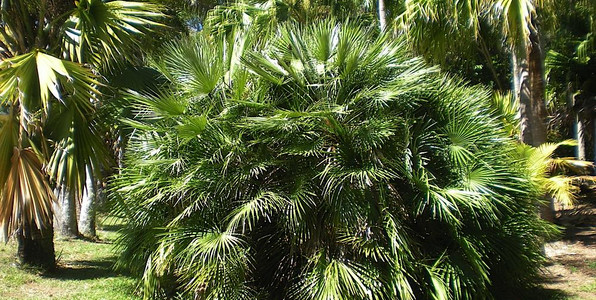 Gallery
Click the thumbnails below to view image gallery:
The South Australian climate may not be the tropical paradise that its northern counterpart is but you can certainly bring the tropical island vibe to your garden, even with the cooler temperatures.
The trick is to choose the types of palms that can withstand colder seasons. You can even choose smaller types of palms that you can use as indoor decor in the winter and as a garden centrepiece during warmer seasons.
---
Each palm type has different water, sunlight and nutrient requirements. Let's look at some of the varieties that you can consider for South Australia.
Candidate #1: The Bangalow Palm (Archontophoenix cunninghamiana)
This popular palm is one of the easiest plants to maintain. It can grow up to 25 metres in height when grown in the best possible conditions. It can also tolerate cold to up to -3° Celsius, making it very ideal to the South Australian climate.
It is a fast-growing palm that requires full to partial sun exposure and more water than most palms. It enjoys a moist soil so if you grow a Bangalow, be sure to water it regularly.
Candidate #2: The Kentia Palm (Howea forsteriana)
This versatile palm can survive in heat or cold, indoors or outdoors making it a very ideal palm for your environment.
This Lord Howe Island native can grow up to 6 metres when cultivated and 15m in its natural habitat. Don't be fooled though, this is one of the slowest growing palms in Australia.
This plant is a favourite indoor decor of hotels and restaurants because of its low sunlight requirement. It prefers a moist soil but with good drainage to prevent root rot. It can withstand frost and cold weather of up to -3°Celsius.
Candidate #3: The Sago Palm (Cycas revoluta)
A vision straight out of pre-historic times, the Sago looks strange yet wonderfully appealing, bringing an exotic and authentic island feel to any garden or living space.
It is another low-maintenance and easy to care for palm variety. Like the Kentia, it can thrive both indoors and outdoors, with full or limited sun exposure and in temperatures ranging from -11°-42°Celsius. It can tolerate some neglect, making it a favourite among landscapers. It is a slow grower so you'll need to be patient when growing a Sago palm.
Candidate #4: The Queen Palm, Cocos palm (Syagrus romanzoffiana)
This majestic palm type is a native of South America but has been widely available all over the world, including Australia. It has become popular among urban landscapers who have planted Queen Palms in commercial and public areas such as parks and streets.
Another fast-growing palm, this palm requires very little pruning, limited to only persistent dead fronds. It also requires full sunlight for best results. It likes having a moist, rich and nutritious soil.
Another advantage of this plant for urban planting is that it is considerable pollution tolerant. So if you want to bring the tropical feel to your city home, the Queen Palm is the palm for you.
Candidate #5: The Nikau (Rhopalostylis sapida)
The only native palm of neighbouring New Zealand, it is also ideal for the South Australian climate. It can grow up to a staggering 10 m in the right conditions.
It is a slow-growing palm that thrives in cooler environments. So it would enjoy being kept in a shady part of your garden although it can withstand direct sunlight when it is more mature.
It needs a rich soil with lots of moisture to simulate its natural bush environment.
Candidate#6: The Wine Palm (Butia capitata)
Is very hardy, tolerating drought and low temperatures to -10 degrees c. It comes from Brazil and Uruguay and has edible fruit.
Candidate#7: European Fan Palm (Chamaerops humilis)
This palm comes from the Mediterranean and is very cold tolerant to -12 degrees c. It likes full sun, grows slowly and is a clumping palm, growing to about 2m tall and wide.
For a beautiful tropical garden, you can try planting different varieties of palms to give it more depth. Each plant will grow at its own speed and have its own character.
<< Previous
The Highs and Lows of the Bangalow Palm
| Back to
Mullumbimby Palm Blog
| Next >>
The Right Palms to Grow Indoors